West Virginia Facility to Manufacture Titanium Products for Aerospace Industry
West Virginia Governor Jim Justice announced that BHE Renewables, a Berkshire Hathaway Energy business, entered into an agreement with the State of West Virginia to purchase more than 2,000 acres of land in Ravenswood, W.V., to be developed as a first-of-its-kind renewable-energy microgrid-powered industrial site. Precision Castparts Corp. (PCC), a Berkshire Hathaway Inc. business, will be the first company to locate on the site and will develop a titanium melting facility that will use 100% renewable energy to manufacture titanium products for the aerospace industry.
"Our future facility is an outstanding opportunity to use clean energy as we invest in further strengthening our position as a world leader in titanium metals. Manufacturing our products with 100% renewable energy benefits PCC and our customers as we strive to minimize the impact of our operations and wisely use natural resources," PCC Metals President Steve Wright said.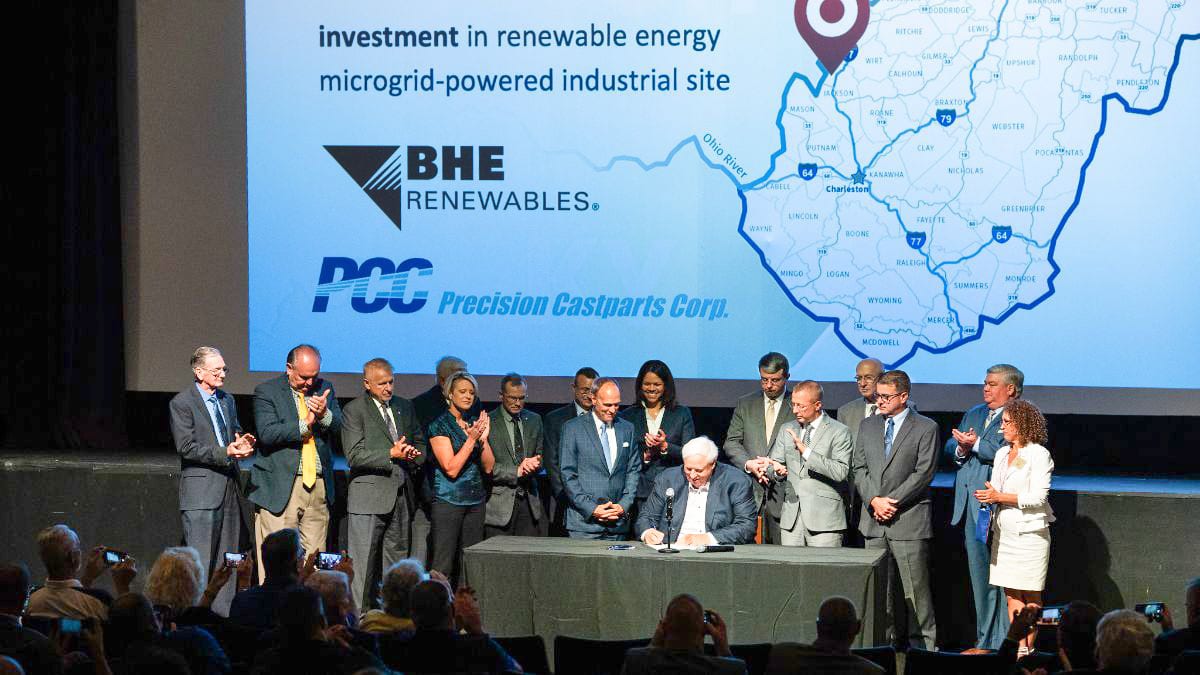 Courtesy of the Office of the Governor Jim Justice
Nucor Investing, Creating Jobs at South Carolina Facility
Nucor Corp. will build a galvanizing line at Nucor Steel Berkeley in South Carolina to support the company's strategy to expand its capabilities and grow participation in the automotive market. The $425 million investment will create more than 50 new full-time jobs, and start-up is expected in mid-2025. The galvanizing line will have an annual capacity of approximately 500,000 tons and will be able to produce galvanized steel up to 72 inches wide. Nucor Steel Berkeley also recently announced a five-year, $200 million modernization project that included building an air-separation unit to supply industrial gases for the mill's steelmaking operations.
"The new Berkeley line will complement our recent galvanizing expansions at our Hickman and Gallatin operations and will be our eighth wholly owned galvanizing line," said Leon Topalian, chair, president and CEO of Nucor.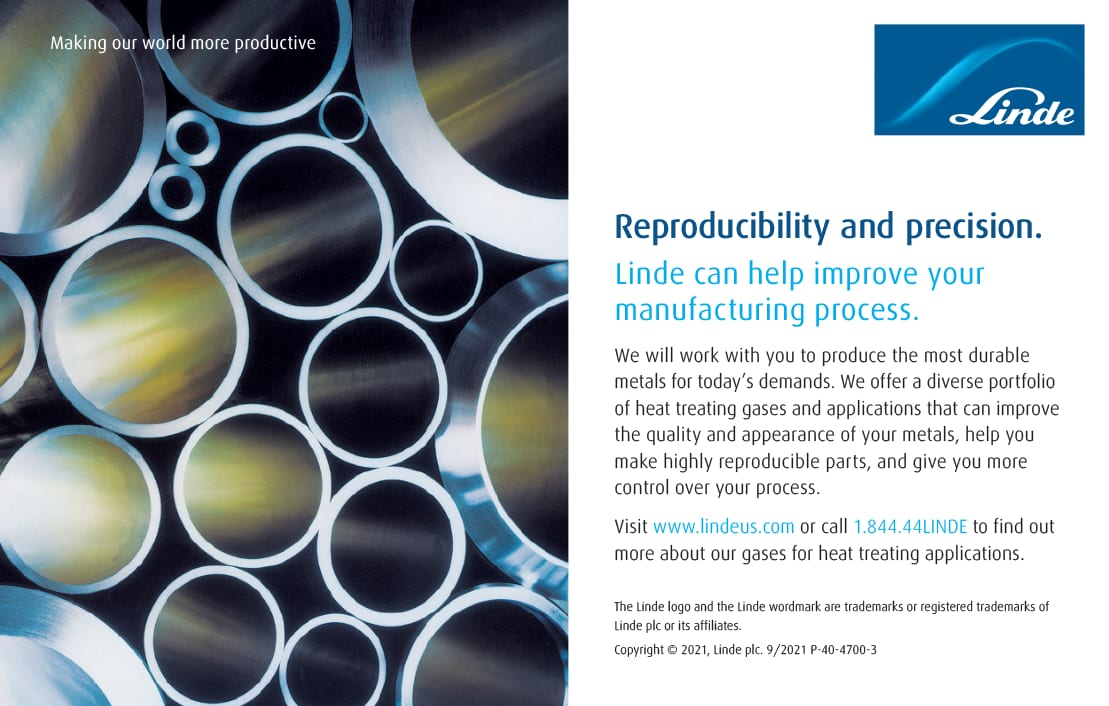 CMC Expands in Western U.S.
Commercial Metals Company (CMC) acquired Advanced Steel Recovery (ASR), a supplier of recycled ferrous metals based in Southern California, as part of its strategic expansion in the western United States. ASR's primary operations include processing and brokering capabilities that efficiently source material for sale into both the domestic and export markets. ASR handles approximately 300,000 tons of scrap annually across its processing, industrial collection and brokerage platforms.
"Our Arizona 2 micro-mill remains on track to start up in early calendar 2023, and with the commencement of operations will come the need for a secure, cost-effective supply of ferrous scrap," said Barbara Smith, CMC chairman of the board, president and CEO. "ASR's capabilities will help ensure that both of CMC's mills in Arizona will have continued reliable access to vital raw materials."
CMC and its subsidiaries manufacture, recycle and fabricate steel and metal products and provide related materials and services through a network of facilities that includes seven electric-arc furnace (EAF) mini-mills and two EAF micro-mills.
GM to Invest Millions in Ohio, Indiana Facilities
General Motors Co. (GM) will invest $760 million at its Toledo, Ohio, propulsion manufacturing operations to prepare the facility for production of drive units that will be used in future Ultium-based battery electric trucks, including the Chevrolet Silverado EV, GMC Sierra EV and GMC Hummer EVs. Toledo Propulsion Systems will be GM's first U.S. powertrain or propulsion-related manufacturing facility transformed for EV-related production. Once the plant is converted, it will produce GM's family of EV drive units, which convert electric power from the battery pack to mechanical motion at the wheels. GM's EV drive units will cover front-wheel drive, rear-wheel drive and all-wheel drive propulsion combinations.
In related news, GM will invest $491 million at its Marion, Ind., metal stamping operations to prepare the facility to produce a variety of steel- and aluminum-stamped parts for future products, including EVs, built at multiple GM assembly plants. The investment will be used to purchase and install two new press lines, complete press and die upgrades, and to construct an approximately 6,000-square-foot addition. Work on the facility will begin by the end of 2022.
$1.6 Billion Battery Manufacturing Facility to Create 2,000 Jobs in Michigan
Our Next Energy (ONE) will invest $1.6 billion to build its first-ever battery manufacturing campus in Wayne County, Mich. According to a press release from Michigan Governor Gretchen Whitmer, the facility will be one of the few wholly U.S.-owned manufacturers of both LFP and anode-free cells. The 659,589-square-foot gigafactory, which the company has dubbed ONE Circle, will create 2,112 new jobs. The campus plans to scale to 20 GWh capacity within five years, and will include raw-material refinement, cathode materials production, and cell and battery manufacturing.
ONE is a Novi, Mich.-headquartered energy-storage company founded with a goal to double the distance electric vehicles can travel using safer, more sustainable materials. ONE Circle will be its first cell and EV battery pack gigafactory. The company will use a newly developed cell factory model in this project, with an emphasis on developing a North American raw-material supply chain and a co-located material refinement strategy.
Micron to Invest $100 Billion to Build Semiconductor Fabrication Facility in New York
Micron Technology Inc. plans to build what it says will be the largest semiconductor fabrication facility in the history of the United States. The company intends to invest up to $100 billion over the next 20-plus years to construct a new megafab in Clay, N.Y., with the first-phase investment of $20 billion planned by the end of this decade. The project will create nearly 50,000 New York jobs, including approximately 9,000 Micron jobs. Site preparation work will start in 2023, construction will begin in 2024 and production output will ramp in the latter half of the decade.
Micron's investment in Onondaga County will complement its previously announced high-volume manufacturing fab in Boise, Idaho. The site could eventually include four 600,000-square-foot cleanrooms, for a total of 2.4 million square feet of cleanroom space – the size of approximately 40 U.S. football fields. Micron's New York megafab is part of its strategy to gradually increase American-made DRAM production to 40% of the company's global output over the next decade.
Air Products to Build Green Hydrogen Production Facility
Air Products plans to invest approximately $500 million to build, own and operate a 35-metric-ton/day facility to produce green liquid hydrogen at a greenfield site in Massena, N.Y. Commercial operation of this facility is targeted to begin in 2026-2027. Air Products has determined that the market demand warrants the investment in the project, which is expected to create 90 jobs. Further to this proposed facility announcement, Air Products is also investigating the feasibility of establishing a hydrogen fueling station network in the northeast region of the U.S. The company has already announced plans to convert its global fleet of approximately 2,000 trucks to hydrogen fuel cell zero-emission vehicles.
The low-carbon-intensity liquid hydrogen product from the facility is expected to be sold to the mobility market in New York State as well as other potential northeast industrial markets. If all the hydrogen is used for the heavy-duty truck market, future climate benefits over the project's lifetime would include avoiding more than 6 million metric tons of carbon dioxide (CO2), which is equivalent to the emissions from over 600 million gallons of diesel used in heavy-duty trucks.
This project supports New York State's goal of becoming a Regional Clean Energy Hydrogen Hub, as announced by Governor Kathy Hochul in March 2022.
Rudnev Receives William Hunt Eisenman Award
The ASM International Board of Trustees named award program recipients for 2022. The awards program recognizes achievements of members of the materials science and engineering community.
Dr. Valery Rudnev, FASM, received the William Hunt Eisenman Award. Rudnev, retired Director of Science and Technology for Inductoheat Inc. in Madison Heights, Mich., was awarded "for dedicated service to the global materials science community, leadership, development and promotion of induction heating and heat-treating technologies and novel technologies."
The award, which was established in 1960 in memory of a founding member of ASM, recognizes unusual achievements in industry in the practical application of materials science and engineering through production or engineering use.
Dr. Rudnev, known by many as "Professor Induction," has been a frequent contributor to Industrial Heating, publishing more than 30 articles in both Industrial Heating and FORGE since 1995. His most recent article, "Computer Modeling, Induction Heat Treating are Here to Stay," can be found here. His feature "Hybrid Heating: Induction + Gas Furnace vs. Gas Furnace + Induction" was published in 2018 in FORGE. Click here to see all of Dr. Rudnev's articles in Industrial Heating and click here to see his features in FORGE.
In 2017, the International Federation for Heat Treatment and Surface Engineering (IFHTSE), elected Dr. Rudnev as a Fellow for "his preeminence in induction heat treating and modeling of the induction heat treating process." A Fellow of IFHTSE is an individual who has made outstanding, globally recognized and significant contributions to the development of heat treatment and surface engineering. Dr. Rudnev has also served as Chairman of the Technical Committee of the Forging Industry Association (2013-2016), a member of the ASM Handbook Committee (2014-2020) and a member of ASM's Heat Treating Society R&D Committee (2012-2021). In 2019, he was named Woodside Memorial Lecturer at the Detroit Chapter of ASM.
During his career, Dr. Rudnev authored and co-authored numerous chapters and articles for many handbooks devoted to various aspects of induction heating, heat treating, computer modeling and innovative process development. He also has more than 60 patents and inventions (U.S. and International).
Dr. Rudnev retired in October 2021.