Box Furnace
L&L Special Furnace Company Inc. shipped a large high-temperature box furnace to a Midwest plant starting production on ceramic matrix parts that will be used in military and aerospace applications. The furnace, which has been commissioned, has an effective work zone of 32 inches wide x 30 inches high x 50 inches deep and is capable of reaching temperatures up to 3100°F (1700°C) under partial atmospheric pressure. There is also a vacuum pump to help remove oxygen prior to beginning the thermal cycle.
The front-loading box furnace is insulated with multilayer, high-temperature insulation. The floor is reinforced and includes a composite hearth capable of supporting load weights up to 500 pounds. The furnace is heated with molybdenum disilicide elements located on the side walls and back. It is controlled by a Eurotherm program control with over-temperature protection and includes a multi-pen chart recorder with 36 inputs to record various temperatures, flow rates and pressures.
The furnace has an afterburner or scrubber to remove any contaminates prior to evacuation from the furnace.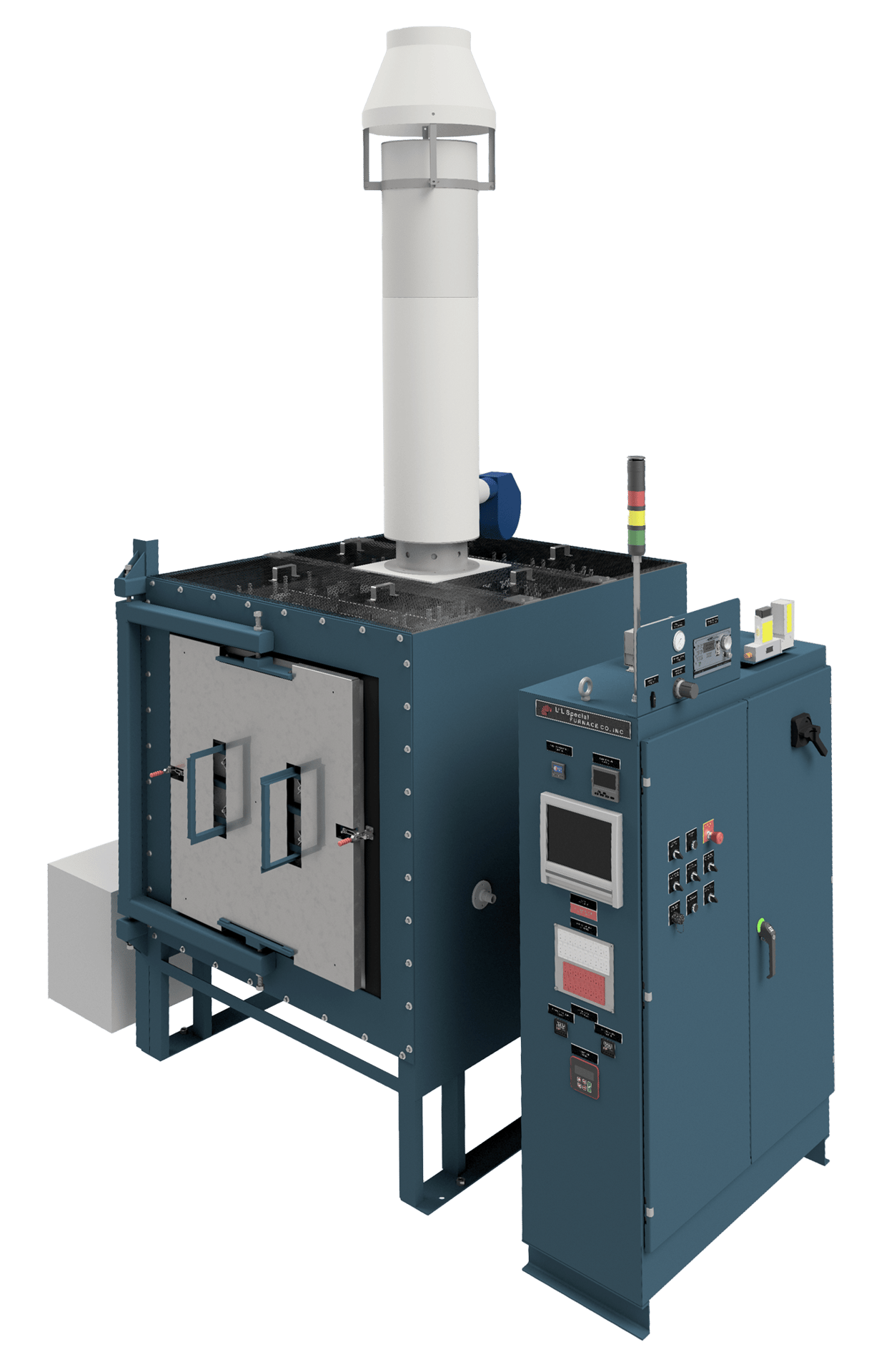 Image courtesy of L&L Special Furnace Company Inc.
Customized Heat-Treat Furnace
A customized furnace from SECO/VACUUM, a SECO/WARWICK Group company, has been used to heat treat the seventh and final module of the world's largest superconducting magnet ever made. General Atomics finished the five-week heat-treating sequence on the last of the seven modules: six to be stacked together to form the most powerful magnet ever built and one on standby for repairs. In order to convert the 3.7-mile-long (6-km-long) stainless-steel-jacketed coil of niobium-tin conductors into superconductors, each of the 13-foot x 6.5-foot (4-meter x 2-meter) 110-ton solenoid sections was heat treated for five weeks, exceeding 1202°F (650°C) at its peak.
The heat treatment served to alloy the niobium and tin strands together into Nb3Sn, which becomes a superconductor when chilled with liquid helium to 4 Kelvin. No such heat-treating furnaces existed, so General Atomics turned to SECO/VACUUM to build a custom heat-treating furnace large enough to fit these solenoids.
The superconducting magnet will serve as the heart of ITER, which is an international nuclear fusion research and engineering project.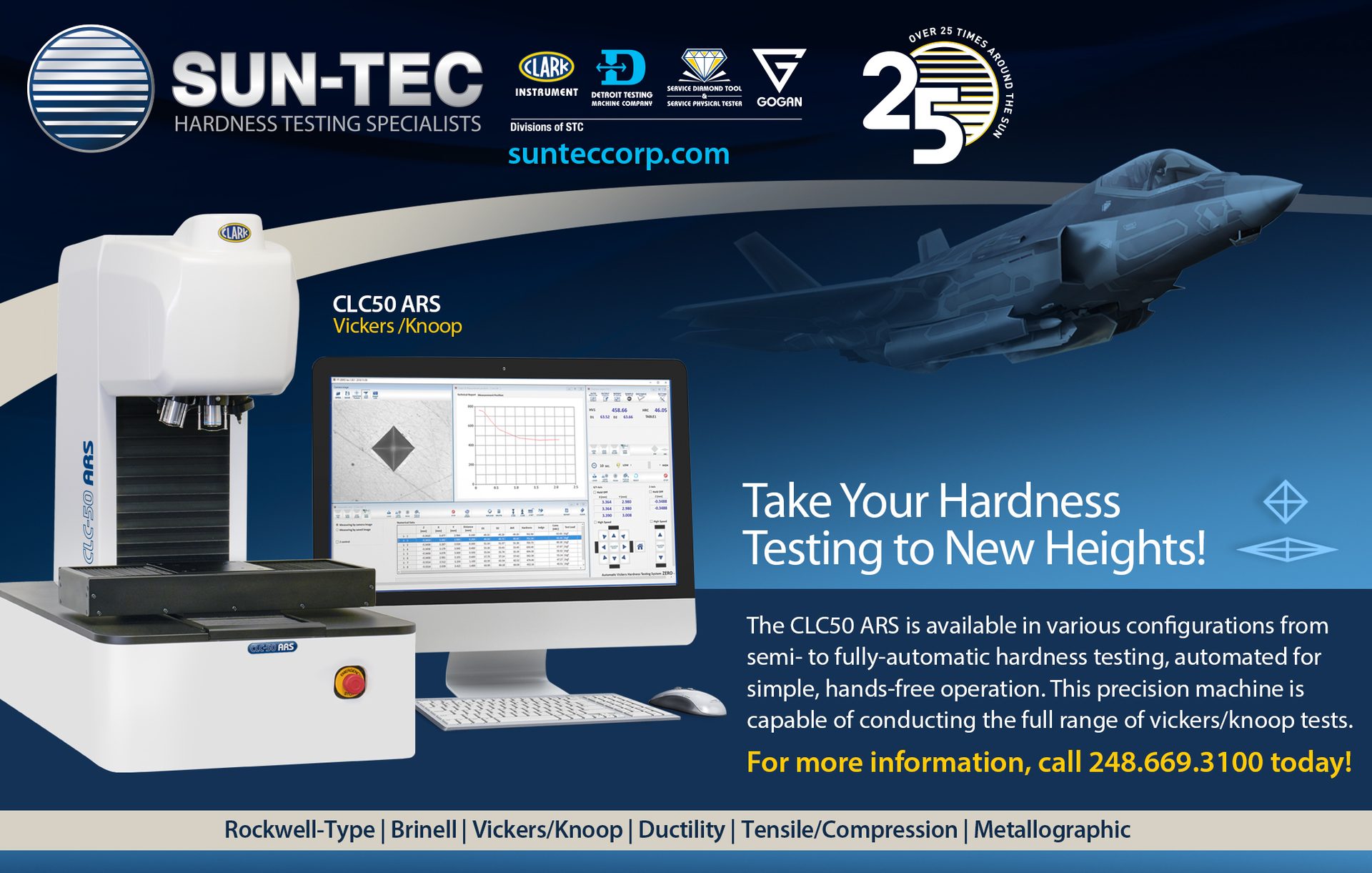 Direct-Fired Furnace
International technology group Andritz received an order from Turkey's Tatmetal for a galvanizing furnace for a new coating line that will produce hot-rolled and cold-rolled material. The line will provide hot-dip galvanized, coated flat steel for the automotive, construction, energy and mechanical engineering industries. Start-up is scheduled for the first quarter of 2024. Andritz's scope of supply includes a direct-fired furnace (DFF), radiant-tube annealing and soaking sections, and the after-pot cooling and post-treatment sections.
Andritz supplies a broad portfolio of equipment, systems, services and digital solutions for several different industries. The publicly listed company operates over 280 locations in more than 40 countries. Tatmetal produces hot-rolled, pickled, cold-rolled, galvanized and painted flat steel under the Tatçelik brand.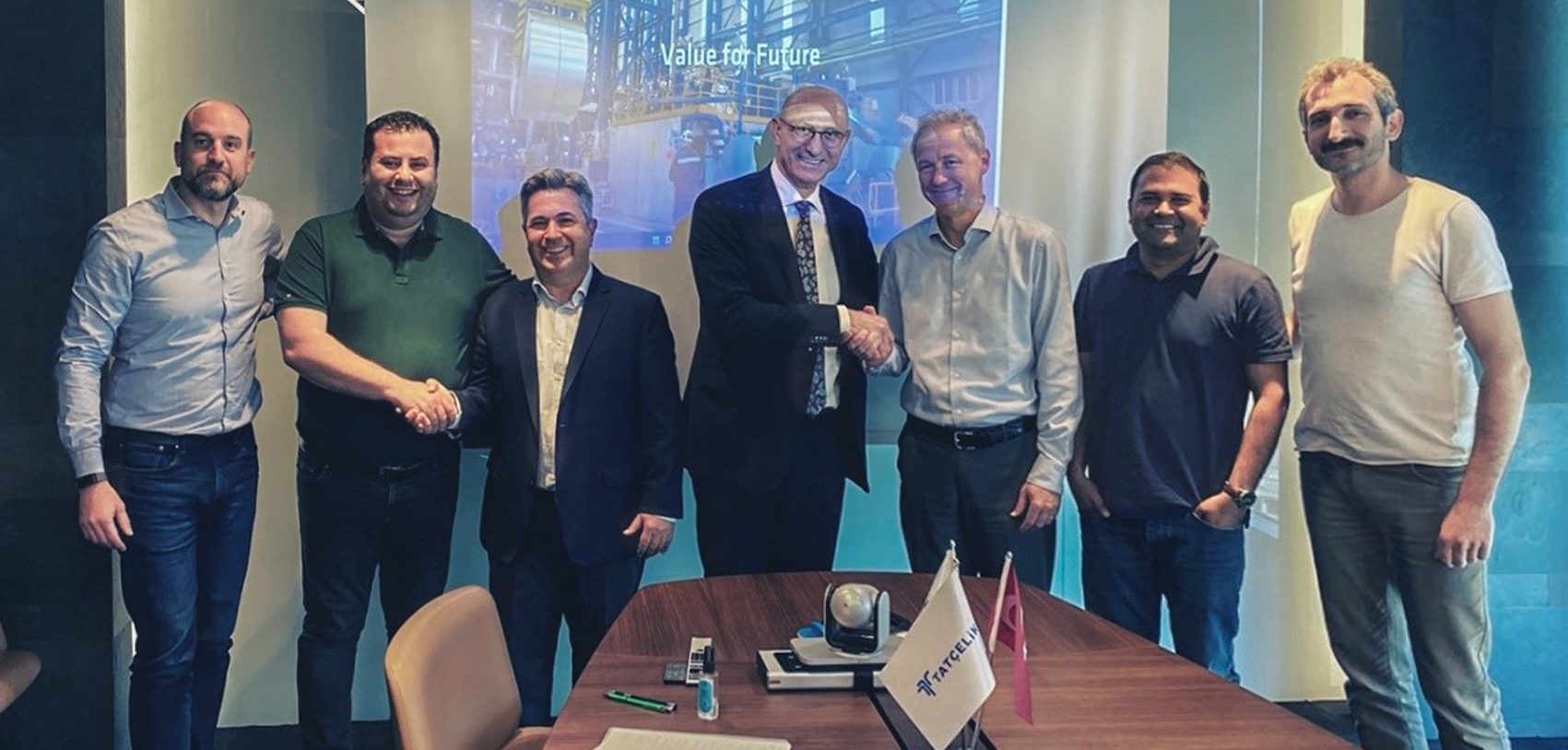 Image courtesy of Andritz
Forging Machines
Perryman Company, a titanium producer based in Houston, Pa., placed an order with SMS group for the supply of two forging machines. The order includes a 40/45 MN high-speed open-die forging press in the pull-down design and an SMX 500/15 MN hydraulic radial forging machine with two forging manipulators. Perryman also ordered a production control system for the entire forging line. The open-die forging press will be used to forge cast titanium billets to the required size so that, in the next step, they can be finish-forged in the radial forging machine to produce bars (round, square or flat) up to a maximum length of 550 inches (14,000 mm).
By making this investment, Perryman is able to expand its production processes and extend its forged product portfolio. The forging line is scheduled to go on stream in the first quarter of 2024.
Power Supplies Used in Brazing Operation
Magnetic Specialties Inc. shipped and commissioned two power supplies used in a continuous brazing furnace by a tool manufacturing company. The new power supplies, rated 125 kW and 100 kW, were designed as direct replacements for a pair of existing, obsolete power supplies that continuously failed. The brazing furnace has silicon-carbide heating elements, which increase in resistance as they age. To compensate for this, the output transformers feature a tapped secondary winding. These taps are connected to a rotary tap switch for easy tap changing. As the elements age, the tool manufacturer can select a higher output voltage range via the tap switch. They will use the metering feedback to know when the tap needs to be changed.
According to Magnetic Specialties, the new power supplies reduce furnace downtime and provide tighter regulation of the furnace temperature, which delivers more consistent quality of the brazed parts.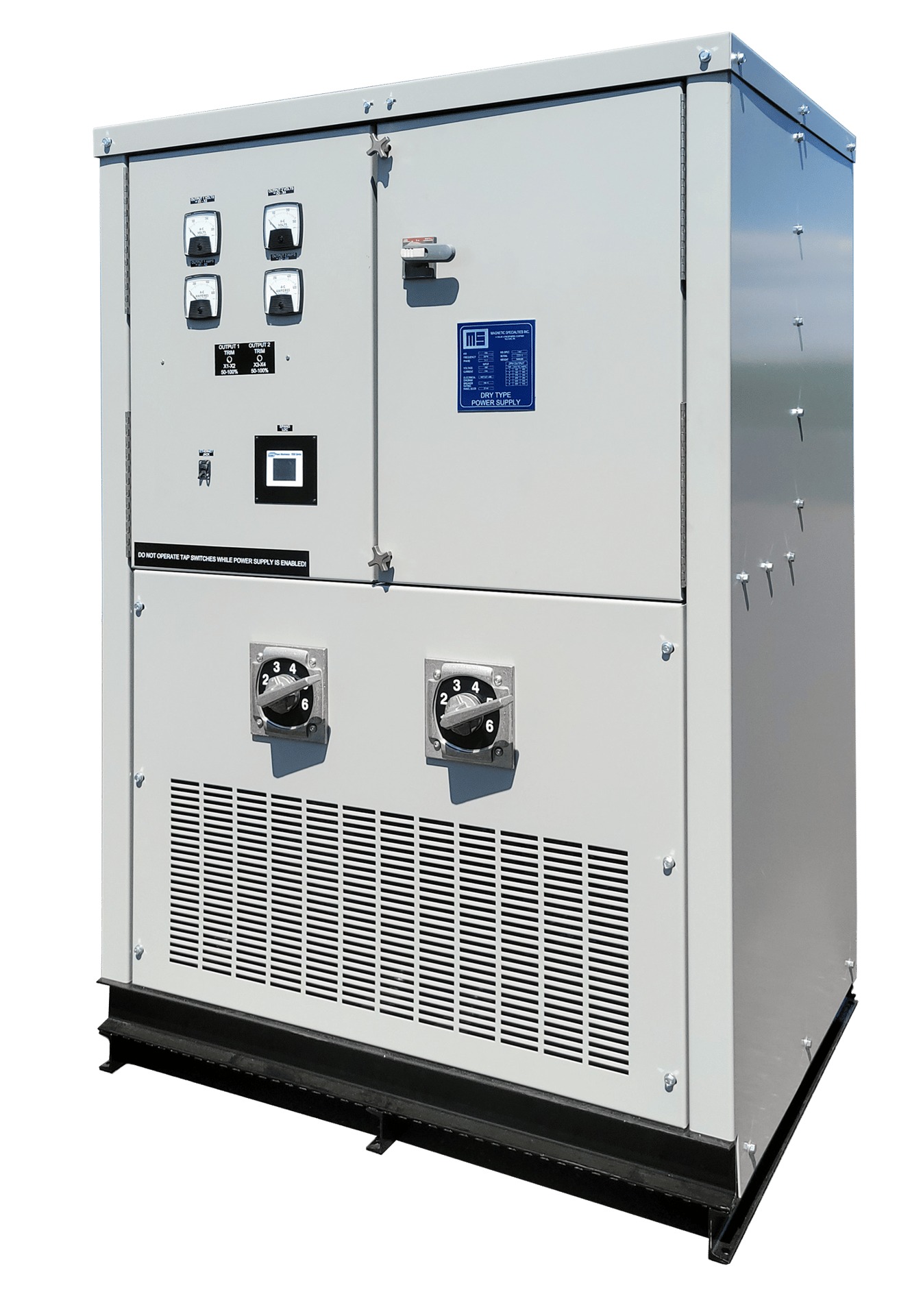 Image courtesy of Magnetic Specialties Inc.
Nitriding System
P.W.P.T. Posteor purchased a turnkey nitriding system from Nitrex for its manufacturing plant in Elbląg, Poland. The company previously outsourced the nitriding of stainless steel power-generation parts to a commercial heat treater before deciding to move this part of the operation in-house and manage its production independently. The pit-type furnace will be used for nitriding steam turbine components made of ST12T stainless steel.
The furnace is equipped with all available technologies for NITREG nitriding, NITREG-C nitrocarburizing and ONC in-process oxidation. It also complies with AMS 2750F, AMS 2759/6, ASM 2759/10 and AMS 2759/12. According to Nitrex, the turnkey system also includes remote access software, an INS neutralizer for a clean and environment-friendly process and a custom HMI for the end user.